Tropical storm Noru reached the Vietnamese coast on Wednesday, still packing winds of up to 117 kilometers (72 miles) per hour despite being downgraded from typhoon status by weather authorities in the country. 
Vietnam's government warned residents of flooding and landslide risks triggered by heavy rains. 
The resort city of Da Nang in Quang Nam province, also the home of the historic city of Hoi An, was in the center of the powerful storm's path.
Thousands in shelters while airports and highways closed
More than 200,000 people had taken refuge in shelters overnight anticipating landfall. People were told to stay off the streets of Da Nang late on Tuesday.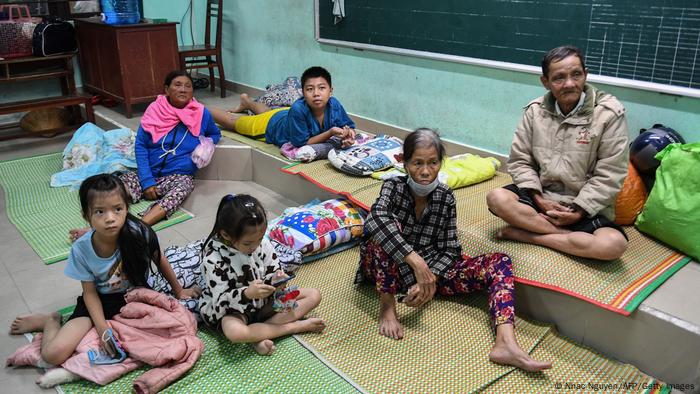 Anticipating even stronger winds on arrival than ultimately materialized, Vietnamese officials had tried to move hundreds…