Thousands of people took to the streets across German cities for climate change protests under the umbrella of the    Fridays for Future movement. 
One of the biggest rallies took place in Berlin, where more than 36,000 people demanded action to tackle the climate crisis.
"We are striking all over the world because the governments in charge are still doing too little for climate justice," said Darya Sotoodeh, a spokesperson for the campaign's chapter in Germany.
"People all over the world are suffering from this crisis and its going to get worse if we don't act on time," Sotoodeh said. 
Organizers said up to 280,000 people in more than 270 cities and towns across Germany participated in demonstrations on Friday.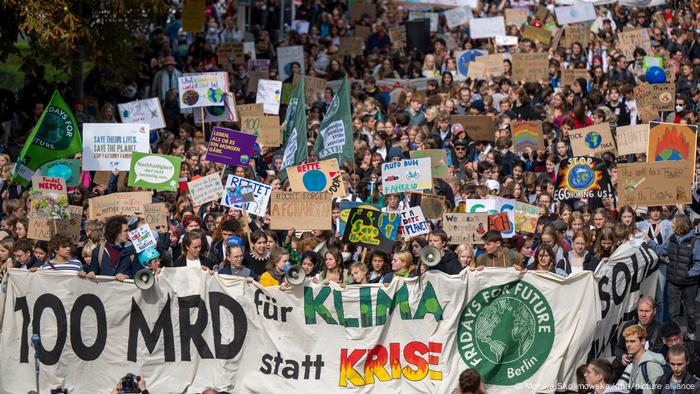 Fridays for Future emerged as a global movement in 2018
…