The leadup to Bangladesh's biggest Hindu festival, Durga Puja, is the busiest time of the year for Anil Krishna Pal. The 55-year-old and his team are crafting the dieties who will be worshipped at temples during the festival. This year he has received 20 orders.
"First, we make this background frame with wood and bamboo. Then we make an idol structure with hay and set it on the frame. After that we start the clay work," Pal told DW.
"It takes eight days to finish the basic structure and the clay work. Then we need two more days to color it," Pal explained as he showed DW a variety of dieties.
Pal's workshop is located in the southeastern Bangladeshi city of Cumilla where angry Muslims attacked Hindu temples during the 2021 Durga Puja festival.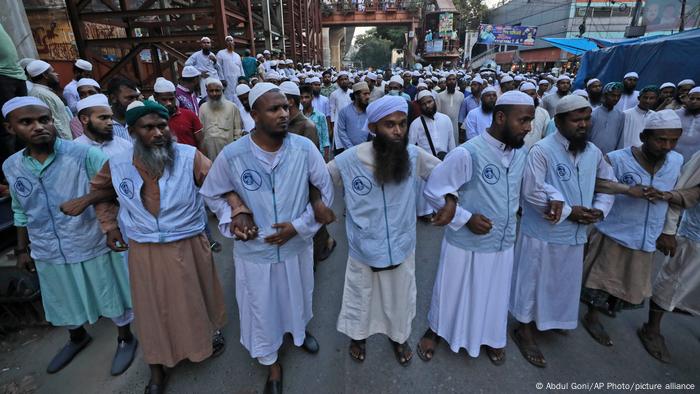 Thousands of Muslims…