The flooding in Nigeria is extreme. Houses have been swept away, more than 300 lives have been lost and more than 100,000 people are displaced, according to the authorities.
The National Emergency Management Agency (NEMA) says the floods are the worst in decades and has warned that the situation could deteriorate. 
Speaking after an emergency meeting on Monday, NEMA Director Mustapha Habib Ahmed said the flooding is as a result of regular rains since July.
The Niger River and its largest tributary, the Benue, have been carrying immense amounts of water. Experts say that several dams in Nigeria and neighboring Cameroon could overflow in the coming weeks.
Large swathes of arable land are already flooded.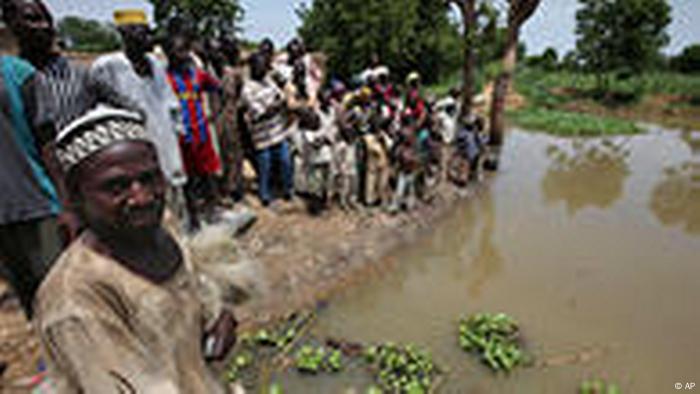 Experts are warning that floods could exacerbate hunger in Nigeria
Warnings…