Katarzyna Wappa comes from the town of Hajnowka in eastern Poland, close to the Belarusian border. Bialowieza Forest is right on her doorstep.
In September 2021, the English teacher and mother of two noticed that "something wasn't right" in the forest. She began seeing figures among the trees: exhausted, emaciated people who were often sick and suffering from hypothermia.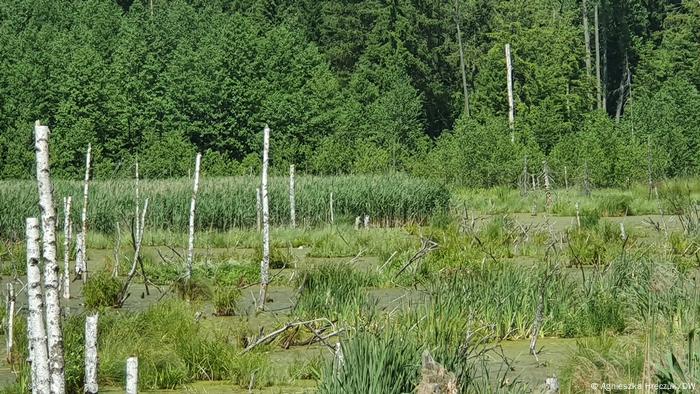 Bialowieza Forest, on the border between Poland and Belarus, is an impassable marshland
It was around this time that the leader of Belarus, Alexander Lukashenko, began using migrants as a political weapon against the EU. People from Iraq, Afghanistan and Syria who had flown to Belarus were brought to the border and forced to cross illegally into Poland.
Warsaw's response was swift and tough: It deployed police…