At least 17 people are missing and 77 others are injured after a fire triggered explosions at a fuel depot in northwestern Cuba, officials said Saturday.
The blaze began overnight after lightning struck a crude oil storage tank on the outskirts of the city of Matanzas, the official Cuban News Agency reported.
By Saturday morning, the flames had spread to a second storage tank and were threatening other nearby tanks.
The Presidency of the Republic said the 17 missing people were "firefighters who were in the nearest area trying to prevent the spread."
Health Minister Jose Angel Portal Miranda said on Twitter that three people were in critical condition. Seven patients were transferred to hospitals in the capital, Havana, around 100 kilometers (62 miles) from the storage facility.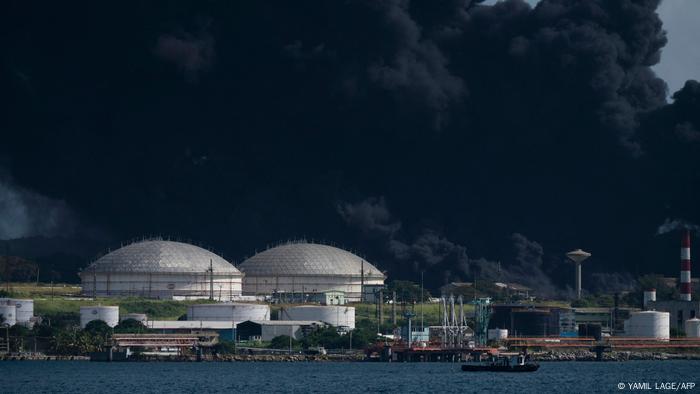 …