Many buses park at the entrance of Kirigiti Stadium in Kiambu Town. The matatus, as they're known locally, transport people from surrounding towns to a rally of Raila Odinga one of the two leading presidential candidates in Kenya's August 9 general election.
Vests, whistles and caps are handed to the crowd before they enter the stadium. Many will also receive a 'small appreciation' for showing up.
One of the people who traveled here introduces himself as "John." He doesn't want to reveal his real name to not risk the possibility of receiving future handouts.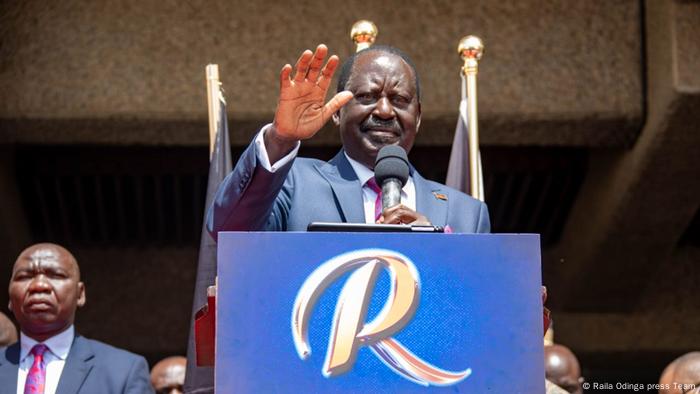 Raila Odinga has the support of current President Uhuru Kenyatta
"We were brought here today to cheer for Raila to show that he has big numbers. I'm a hustler and I have no money so I thought it's better to come here…