Russia marked the 77th anniversary of victory over Nazi Germany on Monday.
President Vladimir Putin started a major speech to the Victory Day parade by saying soldiers were fighting for Russian security once again.
Around 11,000 soldiers participated in the parade on Moscow's Red Square.
Military parades also took place in Vladivostok, and Novosibirsk.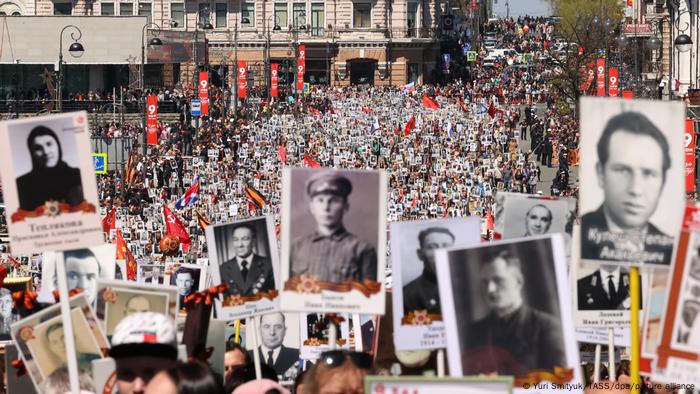 People holding photographs of their relatives who fought against Nazi Germany in WWII take part in an Immortal Regiment procession in Vladivostok
What did Putin say in Victory Day speech?
His address centered on the ongoing war in Ukraine, which began following Russia's invasion on February 24.
He said the invasion was the "only right decision" and a preemptive move to ward off aggression.
"The West was preparing for…