Thousands of students in major cities across  Indonesia on Monday protested a rise in food prices and a possible elongation of President Joko Widodo's term in office.
Wearing neon jackets and raising megaphones, the students rallied in South Sulawesi, West Java and the capital Jakarta, following rumors that President Widodo could shift 2024 general elections in an attempt to forcefully hold onto power.
That would be against the country's two-term limit. Widodo is currently in the final years of a second term, before the next election in 2024.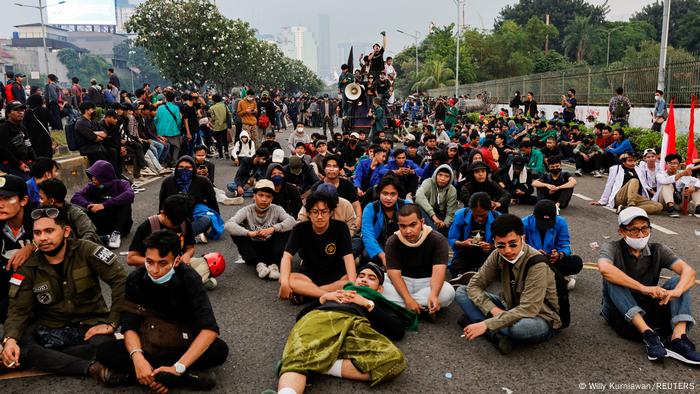 Students in Indonesia have previously led massive protests to ensure a democracy
Chants about protecting Indonesia's democracy and limiting soaring fuel and food prices rented the air from the demonstrators.
"We demand that the lawmakers…